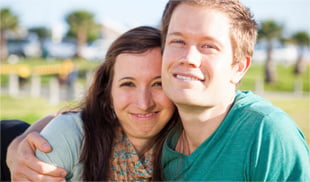 The numbers of sexually active individuals who have sexually transmitted diseases and/or HIV are still increasing despite the education that is available regarding lowering your risk. Chlamydia, for example continues to be the most common STD amongst those who are 14-25 years of age. Fortunately at present this STI is treatable and curable. The health unit offers a wide range of services to help you.
How is an STI test done?
Testing for Chlamydia and gonorrhea are done during every Pap test that a woman has done by her doctor or nurse practitioner. For men, urine testing is used to tell if you have either of these STI's. A urine test can be done for a woman too if she is concerned that she may have an STI and already had a pap in the last year. Results are usually available within one week of having the test done.
HIV is tested by blood. Blood tests can also be used to tell if you have Hepatitis A, Hepatitis B, Hepatitis C and Syphilis. Blood test results are usually available within one (1) of testing and must be given in person to the clients themselves.
Where can I get an STI/HIV test?
STI/HIV testing is available at your doctors' office, walk-in clinic or sexual health services. Testing for HIV can be done 3 different ways nominal, non-nominal and anonymous. Nominal involves putting your name and address on the form that goes with your blood sample. Non-nominal testing involves using a code number for your name on the form that goes with your blood sample. Anonymous testing doesn't require any personal information on the form that goes with your blood sample. The health unit uses non-nominal testing for all of its HIV testing at this point in time. Check with your doctor office for their current practice. Anonymous testing site locations can be found by calling or texting the sexual health program in Simcoe at 519-420-8375. In Haldimand, call 905-318-6623 ext. 3727 or text 519-420-8375. You can also send an email to sexualhealth@hnhu.org