Alcohol, Drugs and the Family
Alcohol, Drugs and the Family
Effects on the Family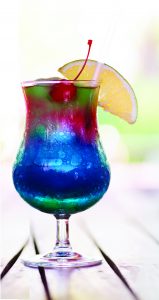 Kids watch and imitate their parents. It is so important to help your children to know your family values and rules about alcohol and drugs. It is confusing for a child when parents' actions do not match their words.
What kind of Example are you Setting?
Do you drink alcohol every day?
Do you always drink when you celebrate something important?
Do you think it is cool or funny to get drunk?
Do you ever drink and drive?
Has your child ever seen you drunk or high?
Do you ever ask your child to bring a drink to you?
Do you smoke cigarettes?
Do you ever talk about "needing" or "craving" a cigarette?
Do you smoke marijuana (cannabis) often?
Do you use any other illicit drug?
Do you take sleeping pills often?
If you or a family member answered "yes" to any of these questions, it may be time to think about making a change!
If you use Alcohol or Prescription Drugs:
Think about the messages you send when you use these.
If you drink, follow the Low-Risk Drinking Guidelines

No more than 2 standard drinks (5 oz of wine, 1.5 oz of spirits or 12 oz of beer) a day with a weekly limit of 10 for women and 15 for men (with no more than 3 standard drinks a day).
Plan non-drinking days every week to avoid developing a habit.

Explain why some people take prescription drugs. Emphasize the importance of using prescriptions only as directed by a doctor. Never give your child a medication prescribed for someone else.
Show that you can have a good time without the use of alcohol or other drugs.
Safe Use of Medication
Sometimes we forget about the potential dangers of medicine like cough syrup, aspirin, or even vitamins. Medicines should be stored behind a lock, or where children cannot reach them. Young children should have medicine only with adult supervision.
If you use Cannabis:
It is important to know the risks it can have on you, your baby and your family.
Cannabis use while pregnant may be associated with increased risk of preterm labour and low birthweight. The chemicals in cannabis (including THC) can pass from your body to your baby.
Maternal cannabis use increases the risk of long term effects on children's brain development, behaviour and mental health.
Using cannabis while pregnant is associated with changes to your own short-term memory, attention and your ability to make good parenting decisions.
Second-hand cannabis smoke can be harmful to those around you, especially young children. You should not smoke in you home or car.
There is no known safe amount of cannabis. Until more research is known, it is safest to avoid using cannabis while pregnant, breastfeeding and when parenting.
For information on Alcohol, Cannabis and Breastfeeding, refer to "Exclusive Breastfeeding" section.
Be a Good Role Model
When your child is older, talk about family values and rules. Avoid smoking cigarettes or using cannabis in front if your child. Know your limits and stick with them, especially around your children.
References:
Canadian Centre on Substance Abuse (online), 2011
Centre for Addiction and Mental Health (online), 2012
Parent Action on Drugs (online), 2013