Baby-Friendly Initiative (BFI)
Baby-Friendly Initiative (BFI)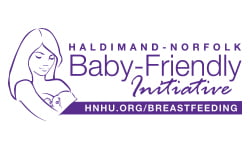 The Baby-Friendly Initiative is a global effort to implement practices that protect, promote and support breastfeeding. The initiative encourages health services to provide encouragement and support for mothers to help them start and continue breastfeeding.
The Haldimand-Norfolk Health Unit has received a Baby-Friendly designation.
For parents using Haldimand-Norfolk Health Unit services, this means you can expect us to:
Provide information to help you decide how to feed your baby
Offer services to your family whether you are breastfeeding or bottle feeding your baby
Support you to breastfeed for as long as you choose
Welcome breastfeeding in all areas where we provide services and will provide a quiet space for breastfeeding if you would like one
We will not promote or provide formula advertisements or give out formula samples.
Our Baby-Friendly Organization Policy can be translated upon request. For more information on the Baby-Friendly Initiative please contact the Haldimand-Norfolk Health Unit at 519-426-6170 or 905-318-6623.
Adapted from City of Hamilton.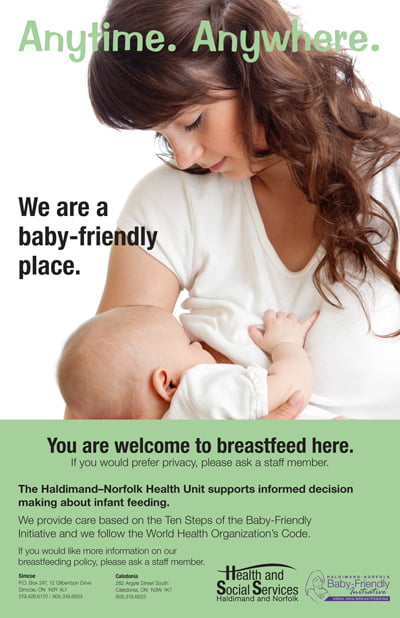 Related Resources