Coping Skills for Families with New Babies
Coping Skills for Families with New Babies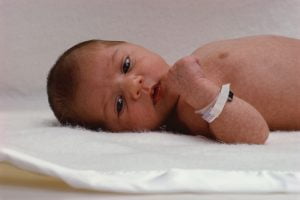 The care and feeding of a newborn may take almost all of your time and energy, leaving you with little left over for the rest of the chores and responsibilities.
How do Families Cope?
First, lower your expectations. You may not feel as organized, or as in control as you did before the new baby arrived.
You will not be getting the same amount of sleep as you did before your baby was born. This makes it even harder to cope.
Decide what your priorities will be.
When friends and relatives offer to help, say "yes". Give them a job (i.e. laundry, meals, vacuuming, groceries, watching older children). Ask for help when you need it.
Consider asking someone to help with housework and or babysitting. You may be able to find a teenage babysitter or senior to occupy your older children for a few hours. The "Community Resources" section has more information.
Spend time as a family with no visitors.
The first three months are usually the most difficult. It takes time, but it will get easier!
Caring for your new baby and your family are most important. Household chores and other activities come later. There are no shortcuts for caring for a newborn or infant, and never will be.