Immunization Clinics for High School Students
Immunization Clinics for High School Students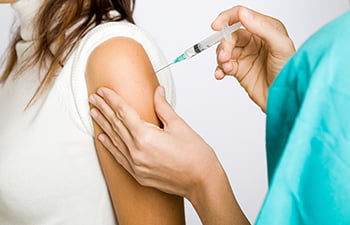 Did you receive a notice in the mail that you are missing immunizations? The HNHU is offering clinics at local high schools the last week of February and the first week of March for students needing the following shots:
Tdap (ADACEL®) – tetanus, diphtheria and whooping cough.
Tdap-IPV (ADACEL®Polio) – tetanus, diphtheria, whooping cough and polio.
Men-C-ACYW-135 (MENACTRA®)- meningococcal disease
Failure to update immunizations could result in suspension from school.
Suspension process scheduled for March 25 is cancelled effective immediately
If you choose not to vaccinate your child, it is important to understand the risks and responsibilities.
To exempt your child from one or more vaccinations there are two options;
Statement of Medical Exemption signed by a physician or nurse practitioner
Statement of Conscience or Religious Belief Affidavit signed by one of the authorized persons listed on the form following an immunization education session.
We'd also like a button on the front page to drive people to this page for the duration of the clinic schedule, and the button can simply read Immunization Clinics for High School Students'.
To report your immunization online visit our online immunization reporting
Secondary School Immunization Clinics 2019
| Clinic Location | Date | Time |
| --- | --- | --- |
| Holy Trinity | Monday, February 11, 2019 | TBD |
| McKinnon Park Secondary School | Tuesday, February 12, 2019 | TBD |
| Simcoe Composite School | Monday, February 11, 2019 | TBD |
| Hagersville Secondary School | Tuesday, February 12, 2019 | TBD |
| Delhi District Secondary School | Wednesday, February 13, 2019 | TBD |
| Cayuga Secondary School | Thursday, February 14, 2019 | TBD |
| Waterford Secondary School | Friday, February 15, 2019 | TBD |
| Valley Heights Secondary School | Wednesday, February 13, 2019 | TBD |
| Dunnville Secondary School | Thursday, February 14, 2019 | TBD |
Related Resources