Did You Know…
Water is the only beverage your child needs between regularly scheduled meals and snacks.
Many children may be drinking too much fruit juice, fruity drinks and pop.
The problem? These drinks are replacing other more nourishing foods and beverages such as milk. Milk has calcium, protein and vitamin D, which are needed for healthy bone growth. Kids need healthy bones to help prevent injuries.
Fruit "Drink" Facts – Read the Label
INGREDIENTS: WATER, SUGAR/GLUCOSE-FRUCTOSE, FRUIT JUICE FROM CONCENTRATE, FLAVOUR, COLOUR.
Read the product name carefully. Anything called a beverage, juice cocktail, drink, punch, or "ade" has little or no real fruit juice.
Many fruit "drinks" are made to look like juice, but are just sugar and water with some flavours.
The sugar in fruit drinks can cause tooth decay and diarrhea.
Kids who fill up on fruit drinks may not have room for healthy foods.
Adding vitamin C to a drink is only one vitamin, while 100% fruit juice contains over 20 vitamins and minerals.
Fruit Juice Facts – Read the Label
To be labelled a fruit juice, the product must be 100% fruit juice. Look for the words 100% unsweetened fruit juice or 100% pure fruit juice, no sugar added.
Read the ingredient list. If sugar or glucose is on the list, this is not your best choice.
Calcium-fortified juices have the same calcium content as cow's milk, but do not have other important nutrients such as vitamin D, which is needed for healthy bones.
When and How Much Fruit Juice is OK?
It is not necessary to offer your child juice at all. If you do give your child juice limit to: 1/2 cup juice per day (4 ounces).
Juice should not be given to infants under six months of age.
If you offer your child juice, serve it in an open cup.
If serving juice, offer it only with meals and snacks to prevent tooth decay.
Thirsty Tips
If kids are thirsty, offer water. Make water fun by adding pieces of fruit or offering a colourful straw.
Serve cow's milk at meals. If breastfeeding, continue on demand.
Make sure kids have a personal water bottle for active play, sports and when travelling.
Offer whole fruit instead of juice.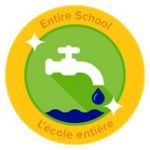 Earn the Water Works badge by providing and promoting water in the class or school setting.  For activity ideas or to claim your badge visit:  www.brightbites.ca.
Related Topics