Sexual Orientation
We are all sexual beings.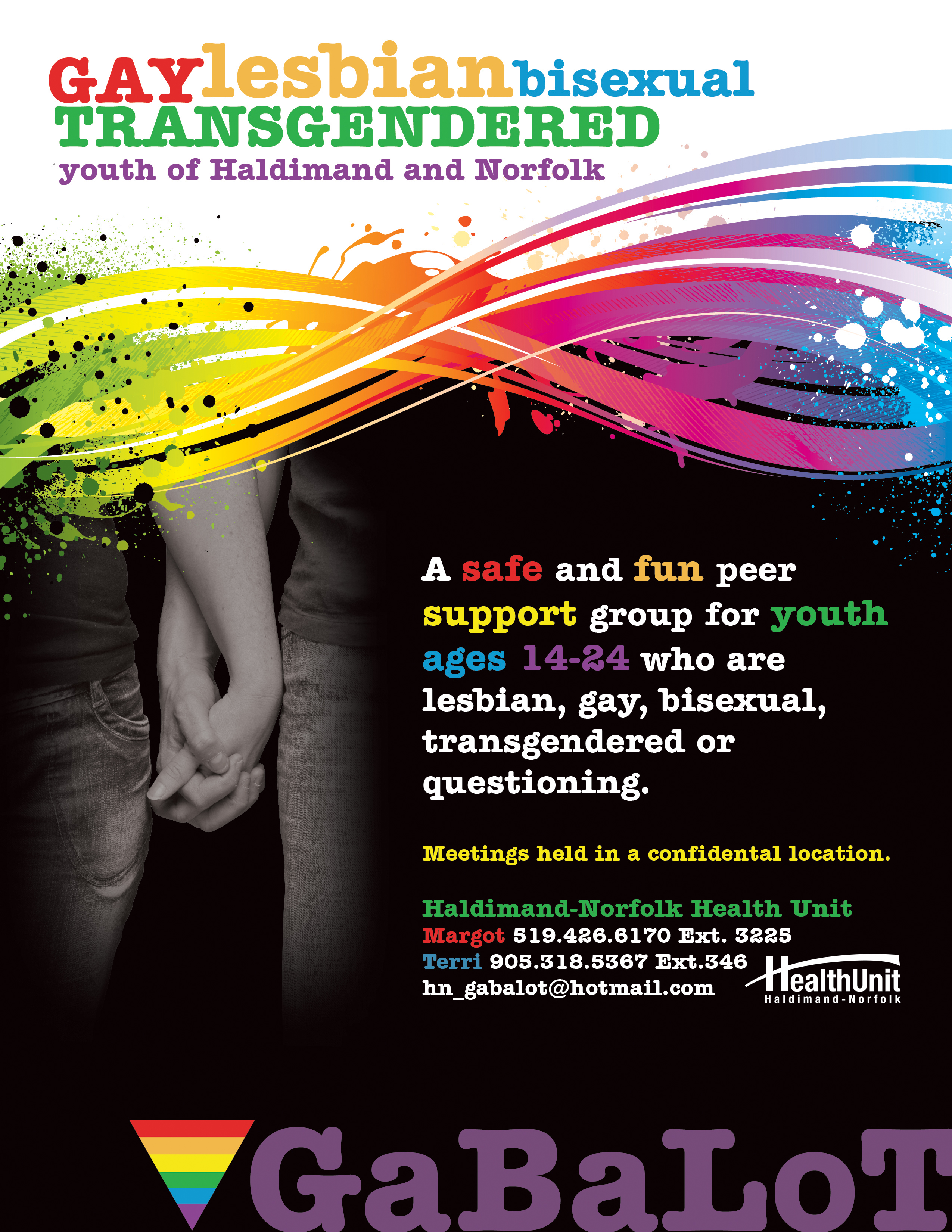 Sexual orientation refers to the gender (or genders) of the people we have feelings of attraction and affection toward, both emotionally and physically. This is an important part of our total self-identity – how we see ourselves and how others see us. It is one of the most difficult parts of ourselves to talk about and understand. Also, understanding our sexual orientation can happen at any time during our lives.
For more information, see:
The Haldimand and Norfolk Gay and Bisexual and Lesbian or Transgendered (GaBaLoT) Youth Group is a peer support group for youth between the ages of 14 and 24. GaBaLoT is an open-ended, informal group of youth who come together to share their thoughts and experiences in a safe, comfortable, and relaxed environment. GaBaLoT meets bi-weekly in a safe location.
For more information, call Tamara, Norfolk Area Contact, at 519-426-6170 Ext 3225, or Terri, Haldimand Area Contact, at 905-318-6623 Ext 346, or email hn_gabalot@hotmail.com
Related Resources
Related Topics