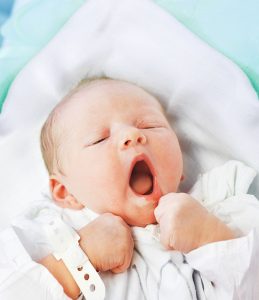 Pregnancy and the birth of a baby bring about many changes in your life. Adjusting to them is not always easy. Aside from the physical demands, there are many emotional changes.
Postpartum Blues (affects 4 of 5 women)
About 3 to 5 days after giving birth, you may have a few days of emotional distress called the "Baby Blues". Symptoms may include:
crying spells
feeling sad
feeling irritable
feeling frustrated
feeling tired
Some people think that these "blues" are due to hormonal changes. Others believe they are from the relief after any stressful and/or joyful situation. These feelings usually pass in a few days and rarely need medical treatment. Talking about your feelings and knowing they are normal are often the most helpful.
Postpartum Mood Disorder (affects 1 of 5 women)
You may be experiencing a Postpartum Mood Disorder (for example, depression) if the blues are severe or last more than 2 weeks. This can begin up to one year after your baby arrives. It can happen to any mother. Symptoms may include:
feeling overwhelmed or anxious
feeling sadness or hopelessness
feeling helpless or unable to cope
having no feelings for your baby
having thoughts of harming yourself or your baby
changes in sleep, energy, appetite, and concentration
If left untreated, this may make it difficult to cope with parenting. Seek professional advice from your health-care provider. Treatment and support are available.
Postpartum Psychosis (very rare)
This severe, but extremely rare, disorder may develop following the birth of your baby. Symptoms may include:
a loss of contact with reality for extended periods of time
hallucinations or delusions
thoughts or actions related to suicide and/or the death of your baby
Immediate medical help is required.
References:
Best Start, 2016
Canadian Mental Health Association (online) 2016
If you or your family are concerned about the way you are feeling contact your health-care provider.