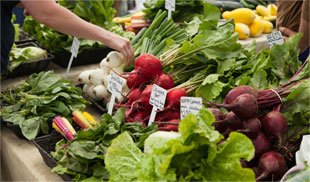 Rural Populations
Rural populations are understood to have differing levels of health status compared to their urban counterparts. The variations in economics, environmental characteristics, demography and culture in rural areas affect health status. On average rural populations have a higher senior population and children, higher unemployment, higher poverty, higher disability rates, shorter life expectancy, higher infant mortality rates, and higher death rates than urban counterparts particularly deaths due to injuries, circulatory diseases, respiratory diseases, diabetes, and suicide. One of the most important avenues for the investment in and recognition of the broader understanding of health involves the commitment to focus on the social determinants of health in chronic disease prevention programming in rural settings.
Rural Communities: Haldimand and Norfolk
Haldimand and Norfolk is a rural population that has formidable challenges in lifestyle behaviours, oral health and unintentional injury. Over 50% of Haldimand and Norfolk residents are:
Obese or overweight, inactive;
Drink regularly;
Engage in underage drinking and;
Do not consume the recommended daily allowance of vegetables and fruit daily.
In Haldimand and Norfolk..
Adults are also at a high risk for alcohol related problems.
Unintentional injuries were higher than the province. Most notable is falls, and Motor Vehicle Traffic Crashes (MVTC).
Oral health disparities are also prevalent in Haldimand and Norfolk. The mean DMFT (decayed, missing, filled teeth) score for children 13 years of age has increased from 2002 to 2007 and
The proportion of children age seven to 13 who are caries-free has been successively declining each year between 2002 and 2007.
Despite these formidable challenges associated with living in a rural community, continued programs that address these disparities are essential to improve the health status of residents of Haldimand and Norfolk.
Haldimand and Norfolk Health Unit is a Leader in Rural Health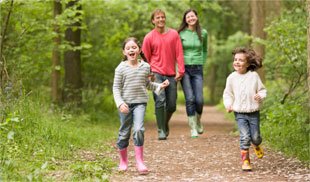 There is a logical progression of work associated with innovative and multi-sectoral rural approaches that adopt of modify existing urban programs in a rural setting. This is demonstrated through the various Health Unit rural programs and services. To celebrate our rural uniqueness that Health unit has fostered and embraced the concept, "Leaders in rural health". This logo also serves as the very foundation of our strategic plan message, "to become Leaders in rural health." To become leaders in rural health the Health Unit has planned various initiatives throughout the next 3 years.
Rural Health Initiatives:
2012
Addressing Rural Health Needs: Development of a Rural Health Framework and Application for Program Service Planning and DeliveryThe health status levels of rural populations differ from their urban counterparts (Fertman, C., Dotson, S., Mazzocco, G., and Reitz, S.M., 2005; Romanow, 2002). Variations in economics, environmental characteristics, demography, and culture affect health status more negatively in rural areas than in urban ones (Hart, Larson, Lishner, 2005).
Rural Health Framework for Program Service Planning SummaryThe rural health framework was applied to an influenza immunization program to demonstrate its utility in assisting public health providers to increase uptake of the vaccine. This rural health framework provides an opportunity for program planners to reflect on the key issues facing rural communities to ensure the development of policies and strategies that will prudently and effectively meet population health needs.
2008
2009
Development of an Environmental Scan for Best Practice in Service Delivery- Upcoming
Rural Health Framework- Upcoming
Inventory of Program and Services- Upcoming
Rural Health Toolkit – Upcoming
2010
Development of Rural Health Advisory Committee
Related Resources