Identifying health inequities is an essential part of public health work. There are many factors that shape our health, including healthy public policy and the social determinants of health.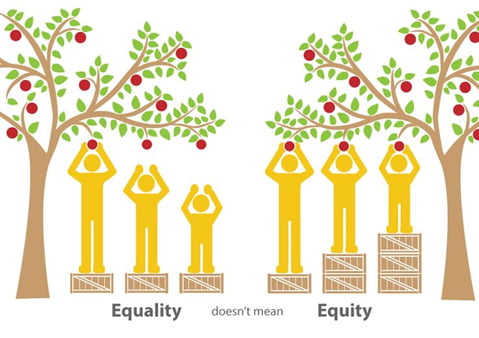 What is health equity?
Addressing differences in health that are avoidable, unfair and unjust.
Some of these differences include:
Social Conditions:
When a person or group is treated unfairly because of race, gender, income level or sexual orientation.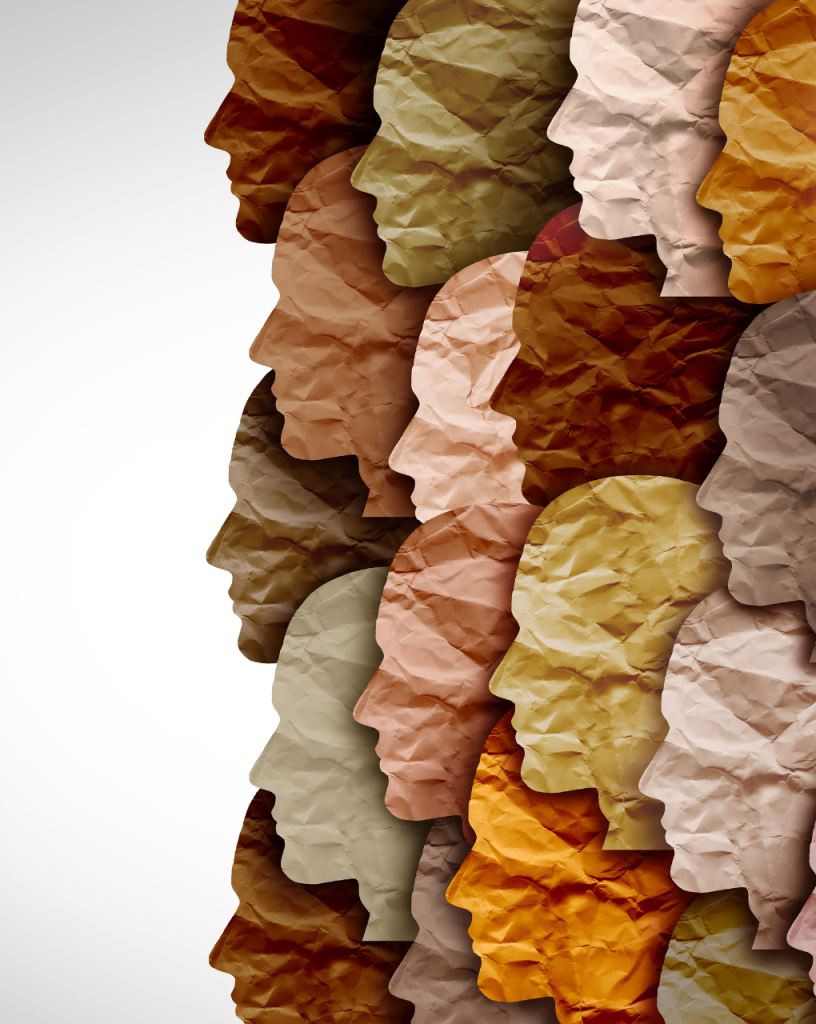 Economic/Environmental Conditions:
Housing, income, transportation, access to affordable healthy food and employment are all things that greatly influence the health and well-being for individuals and communities.
These things combined are often referred to as the social determinants of health.
While it is important to encourage people to make healthy choices, it's important to remember that not everyone has the same options.
Social Determinants of Health; The Canadian Facts.
Priority Populations:
OPHS version:
Priority populations are those that are experiencing and/or at increased risk of poor health outcomes due to the burden of disease and/or factors for disease; the determinants of health, including the social determinants of health; and/or the intersection between them. They are identified using local, provincial and/or federal data sources; emerging trends and local context; community assessments; surveillance; and epidemiological and other research studies. (pg 19)
HNHU version:
Priority Populations are individuals and groups at greater risk of negative health outcomes due to their social and/or economic position within society.  Examples include, but are not limited to, those living in poverty, those who are marginalized due to language, gender, sexual orientation, culture or social status and those who live in rural and/or isolated communities.
Health Equity vs Health Equality
Often times, equality and equity are used interchangeably, but there is a key difference.
Here is the difference explained:
Imagine a group of 30 people are each given a free pair of size 9 running shoes.
But only 3 of those 30 people wear size 9.
The shoes were distributed equally, because each person got a pair, but not equitably because not everyone wears that size shoe. 1
These are the people living in your community
(PDF version with infographics)
In Haldimand and Norfolk…
In 2013/2014 *7.3% (4.6%-10.0%) of households were food insecure. This means that they did not have access to a sufficient variety or quantity of food due to a lack of money.
In 2011, 53% of persons age 15 years of age and older had high school education or less.
In 2011, 11.9% of people were considered to have 'low income'.
From December 1, 2015 to January 5, 2016, there were 2,630 people accessing Ontario Works. (Haldimand and Norfolk Health and Social Services, 2016).
According to Canada Mortgage and Housing, based on the 2011 Census 7.7% of the people in Haldimand County and 7.5% of the people in Norfolk County live in core housing need. This means that their housing is unsafe and unaffordable. In terms of unaffordable it means that they are paying more than 30% of their monthly income for shelter costs (Statistics Canada, 2011).
In 2014, a single person on OW received $7,872 annually.
In 2014, a single person on ODSP received $13,176 annually.
In 2014, the poverty line in a single person household is $19,774. This is a basic income gap of $11,902.
The number of older adults aged 55 years and over is projected to substantially increase from 26,097 in 2000 to 45,210 in 2020, or 73.2%. This growth rate is attributed to the baby boom generation, as they begin to turn 65.
[1] http://www.bphc.org/whatwedo/health-equity-social-justice/what-is-health-equity/Pages/what-is-health-equity.aspx
Video links
Let's Start a Conversation
Montreal YouTube video
Website links
Related Resources