Adventures in Breastfeeding is back online
News & Events
Adventures in Breastfeeding is back online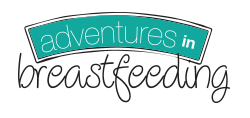 FOR IMMEDIATE RELEASE
SIMCOE, September 23rd, 2016 – The Haldimand-Norfolk Health Unit is once again launching their social media campaign, Adventures in Breastfeeding, to celebrate National Breastfeeding Week (October 1st to October 7th 2016). The overall goal of the campaign is to help normalize breastfeeding, anytime, anywhere.
"Last year's campaign generated a lot of local online discussion about the highs and lows of various moms' breastfeeding experiences," says Leia Bulosan, Public Health Nurse at the Health Unit. "Following the conversations on Facebook was a great opportunity for the Public Health Nurses and Dietitian to promote the resources we have to support moms in their breastfeeding adventures," adds Bulosan.
A new component of this year's campaign is the creation of a series of YouTube videos. The videos star local moms sharing their adventures, public health staff promoting Health Unit resources and programs, members of the general public expressing their views on the topic and local businesses showing their support for public breastfeeding.
"I believe that breastfeeding in public is completely normal", says Melanie Atkins, owner of Urban Parisian in Port Dover. "Business owners have a responsibility to make women feel comfortable when trying to feed their babies. A good segue is to offer moms a glass of water. Breastfeeding is thirsty work," adds Atkins.
Starting Monday, October 3rd, the Health Unit will be posting daily messages about breastfeeding on their Facebook page to start the conversations. Breastfeeding moms [past and present] will be encouraged to tell their stories. Family members can share how they support the breastfeeding moms in their lives. And business owners can share how they support breastfeeding customers.
The campaign lasts one week with the hope that the momentum to support public breastfeeding will keep growing, thus making it easier for moms to continue their breastfeeding journey.
The Health Unit is currently working towards earning the Baby-Friendly Initiative (BFI) designation. BFI, a global program of the World Health Organization and UNICEF, supports mothers in making informed decisions about feeding their child. A BFI designation indicates that an organization recognizes the importance of protecting, promoting and supporting breastfeeding. Breastmilk is the best source of nutrition for babies and offers natural, health promoting ingredients.
As part of the BFI designation, when visiting county buildings, mothers are welcome to breastfeed anytime, anywhere, with private space available upon request.
For more information about the Adventures in Breastfeeding campaign or about breastfeeding in general, please contact the Health Unit at ext 3250 at either 519-426-6170 or 905-318-6623 or visit hnhu.org/breastfeeding
-30-
Media Contact:
Leia Bulosan
Public Health Nurse
School Health Team
Haldimand-Norfolk Health Unit
519-426-6170 / 905-318-6623 ext 3316