The Haldimand-Norfolk Health Unit provides opioid overdose prevention kits containing naloxone. Naloxone is a medication given to temporarily reverse an opioid overdose. Some types of prescription and street opioids can include:
Codeine
Demerol
Hydromorphone
Heroin
Fentanyl
Methadone
A Harm Reduction team member will train current and past opioid users or concerned family and friends of a person at risk of overdose in recognizing signs of an opioid overdose and how to use naloxone. It is not harmful if given for other types of overdose (or if the person hasn't overdosed), and the only time it would not be given is if the person is allergic to the medication. A healthcard is not required.
The kits include: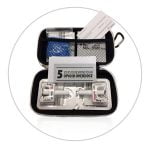 2 4mg doses of naloxone (Narcan) nasal spray
Opioid overdose information card
Plastic gloves
Certification card for naloxone training
If your naloxone kit is lost, expired, stolen or used, refills can be requested. The Good Samaritan Drug Overdose Act provides certain protections if you are present when emergency services are called.
Kits and training are available from the following locations:
12 Gilbertson Drive, Simcoe ON
282 Argyle St. S., Caledonia ON
117 Forest Street E., Dunnville
Find A Location Near You
Injectable naloxone is also available free of charge in many pharmacies. Call ConnexOntario Helpline at 1-800-565-8603, visit www.ontario.ca/naloxone or use the interactive map.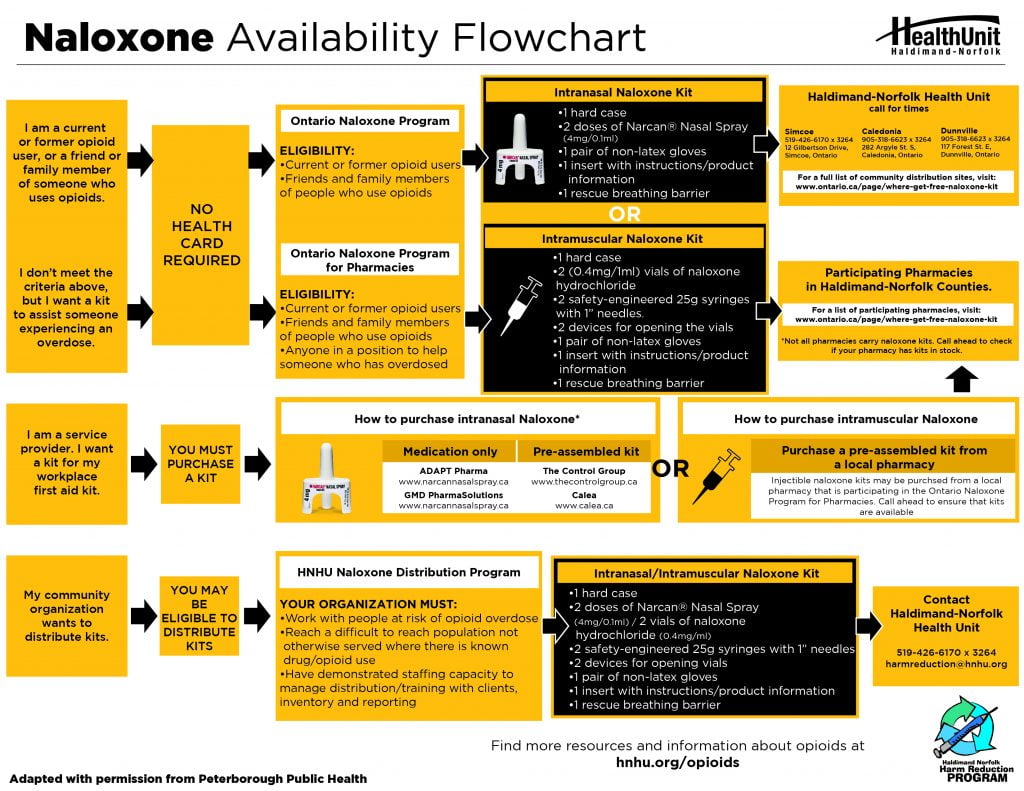 View Naloxone Availability Flowchart PDF
Related Resources