Enhanced public health measures taken to contain spread of COVID-19: Cancellation of large gatherings, visiting restrictions at long-term care facilities ordered
News & Events
Enhanced public health measures taken to contain spread of COVID-19: Cancellation of large gatherings, visiting restrictions at long-term care facilities ordered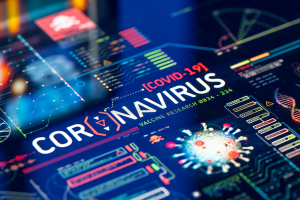 Effective immediately, and further to the recommendation from Ontario's Chief Medical Officer of Health, the Haldimand-Norfolk Medical Officer of Health has ordered the suspension of all public gatherings of 250 people or more in an effort to contain the spread of the COVID-19 virus.
Organizers who have questions about smaller gatherings can contact the health unit's COVID-19 hotline at 519-426-6170 ext. 9999.
Visiting restrictions have also been placed on all long-term care facilities in Haldimand and Norfolk counties, as recommended by the Ministry of Health.
Only essential visitors will be permitted into long-term care homes until further notice.
The Ministry of Health defines essential visitors as those whose loved one is near end-of-life or who is very ill or a parent/guardian of an ill child or youth in a live-in treatment setting.
These visitors will continue to be screened prior to entering the facility.
Staff will take advantage of technology to ensure loved ones remain connected while visiting is limited.
The restrictions are part of the province-wide effort to contain the spread of COVID-19, a respiratory virus which can be quite serious for the elderly or those with a compromised immune system.
There have been no reported cases of COVID-19 in either Haldimand or Norfolk to date.