Lone Parent Families – Statistics in Haldimand and Norfolk
Lone Parent Families – Statistics in Haldimand and Norfolk
In Haldimand and Norfolk, the percentage of female lone parent families is higher compared to male lone parent families (75.4% vs. 24.5%).
Lone Parent Families, Private Households, by Sex, Haldimand and Norfolk, 2016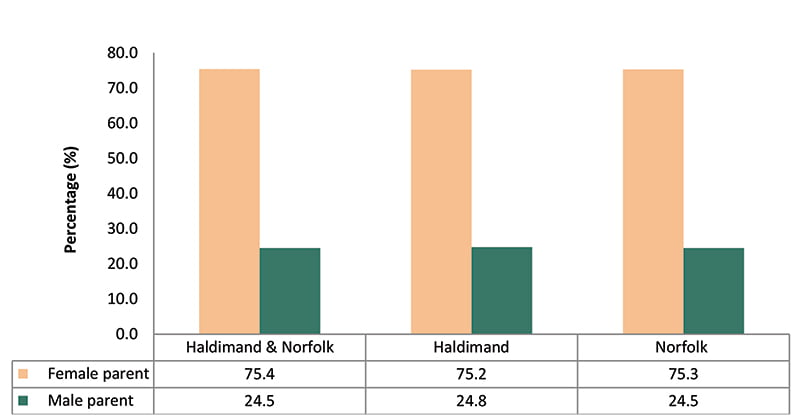 Source: Population – Statistics Canada, 2016 Census of Population.
For further information please contact [email protected] or 519-426-6170 Ext. 3305.
PDF/Printer Friendly Version – Lone Parent Families – Statistics in Haldimand and Norfolk 
Related Topics