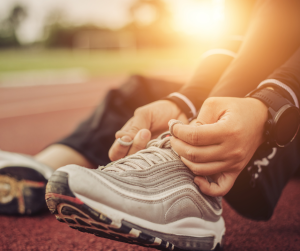 The Haldimand-Norfolk Health Unit connects with local communities, schools and municipalities to promote and create supportive environments for physical activity for people of all ages. By incorporating more movement into your daily life, you will be supporting your health through Active living. Physical activity helps with physical, emotional and mental wellness.
On This Page
Benefits of Regular Physical Activity
Better health
Improved heart and lung function
Stronger muscles and bones
Helps you feel more energetic
Improved mental health
Maintain mobility and be able to be independent as you get older
Helps you cope with stress
Physical activity guidelines for all ages 
Canadian Guidelines for movement offer direction on what a healthy 24 hours looks like for Canadians of all ages:
Walking & Walkable communities 
What is a walkable community?
A walkable community is a community where walking is a form of transportation and leisure is possible. Walkable communities are an important part of a healthy and vibrant community. Communities can encourage citizens to rely on their cars less and choose walking more often. They can make sure that the places people live, work, learn and play are close together so that people can choose walking as a form of everyday transportation. Well-designed, compact communities allow people to walk to school and work, to stores, parks and restaurants. When people can walk, they don't need to drive as much. This is good for people, the environment and the economy
Recreation and Fitness in Haldimand and Norfolk Counties
Links and Resources